"I should've went to this festival or next year I'll go to that one." Sound familiar? Don't let another FOMO-esque year pass by and make 2017 count! Planning ahead is the best way to ensure your upcoming year goes the way you want it to. Start a group chat with your friends today and begin marking your calendars.
Not sure what's going on in 2017? No problem — we've compiled a list of the most popular festivals you and your friends can attend in the upcoming months. Here are some great ideas on how to make 2017 one for the books!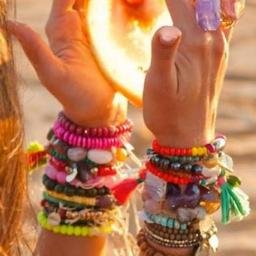 The premiere music event in the United States goes down at California's massive Empire Polo Field in Indio. The event attracts concert goers from all over the world, taking place over two weekends. A bucket list event for any music lover, Coachella brings in the biggest names in the music industry including Guns N' Roses, Beyonce, and much more! You can expect the lineup to be bigger and better than ever in 2017! Tickets for this year's festival are almost sold out but you can still get tickets here.
Coachella Info:
Weekend 1: April 14 – 16, 2017
Weekend 2: April 21 – 23, 2017
Empire Polo Field – Indio, CA
Chicago's massive 4-day music festival at Hutchinson Field Grant Park has been one of the most popular music events since its inception in 1991. This is a great alternative for east coasters who can't make it out to Coachella in Southern California. This location features one of the most amazing backdrops with Lake Michigan and the Chicago city skyline. four-day and single-day passes are available here.
Lollapalooza Info: 
August 3 – 6, 2017
Hutchinson Field Grant Park – Chicago, IL
This is the mecca for all EDM fans! The festival runs through the night to avoid the blistering Las Vegas sun but you can still get you're day fix with all the pool parties featuring top DJ's throughout the week. EDC-Vegas takes place at the massive Las Vegas Motor Speedway. Get familiar with the map because you can find yourself lost an instant among the sea of people. With jaw dropping stages and Sin City in backdrop — EDC is a no-brainer if you haven't been.
Word of advice: avoid the long bus and shuttle lines by taking a taxi. Its significantly faster and cheaper when split between your group.
EDC – Vegas Info:
June 16 – 18, 2017
Las Vegas Motor Speedway – Las Vegas, NV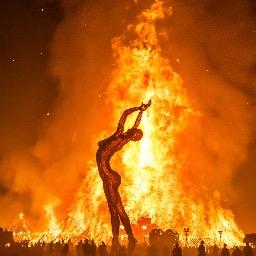 For those really looking to make 2017 one for the ages… Burning Man is a culmination of everything that you are looking to experience with your friends. Started in 1986 by a small group in San Francisco, Burning Man has grown to over 70,000 attendees in 2016, has its own non-profit (Burningman Project) and police force (the Black Rock Rangers). Burning Man tickets grant you access to literally thousands of activities to choose from every single day of the week-long event from yoga to mini-golf to topless see-saw and everything in between. Mobile stages means you can literally hear live music anywhere (and anytime) on the Playa. This is not for the faint of heart and you're essentially left to fend for yourself but proper preparation can lead to one of the most memorable experiences of your life!
Burning Man Info: 
August 27 – September 4, 2017
Black Rock City – Gerlach, NV
Global Citizen Festival
This festival takes place at the famous Great Lawn in New York City's Central Park. Since its inaugural show in 2012 the festival has grown to become one of the most coveted tickets featuring today's biggest artists. Last year saw headliners Demi Lovato, Rihanna, Kendrick Lamar, Major Lazer and Metallica as well as special guests Usher, Coldplay's Chris Martin, Pearl Jam's Eddie Vedder, Ellie Goulding, and Yandel and Yusuf / Cat Stevens.
Global Citzen Festival Info: 
September, 2017
Central Park – New York, NY
This a country music fan's dream festival! The biggest names in country music all ensemble to put on one heck of a show! The four-day festival in Nashville, TN draws thousands of fans to Nissan Stadium. This festival has an extra incentive. All proceeds are put forth to charity and artists waive their fee's to help raise money for children's music education! Besides that, where else are you going to see all this talent in the heartland of country music?
Still not satisfied? Click here for more festivals or check out thousands of events by clicking here!