The 2016 Summer Olympic games officially kick off on August 5 in Rio de Janeiro. Despite the controversial health and safety concerns surrounding this year's event, there is still plenty of buzz and excitement that only the Olympics can generate. With 35 sports and 400 different events crunched into the Olympics' 17 day span, it can be tough to catch all the action. Here are eight sports that you won't want to miss.
1. Women's Gymnastics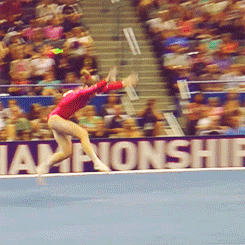 Comprised of four events–balance beam, uneven bars, floor exercise, and vault–women's gymnastics has become a spectator favorite. Requiring more strength and flexibility than nearly any other sport, women's gymnastics is among the toughest Olympic sports to perfect. Be sure to catch team USA in Rio, featuring Laurie Hernandez, Simone Biles, Madison Kocian and 2012 Olympic medalists Aly Raisman and Gabby Douglas.
2. Men's Gymnastics
Like their female counterparts, male gymnasts also compete in the floor exercise and vault, along with four other events–parallel bars, horizontal bar, rings, and pommel horse. These athletes rely on an extraordinary amount of upper body strength, leaving viewers to do nothing watch in amazement.
3. Table Tennis
Affectionately known by many as ping pong, this event is light-years away from the casual game you'd play with a friend. Though it was invented in 1880, table tennis did not make its first Olympic appearance until 1988. Competitors must be equipped with lightning-fast reflexes and a keen ability to place the ball strategically to win points. Team and individual events are featured.
4. Beach Volleyball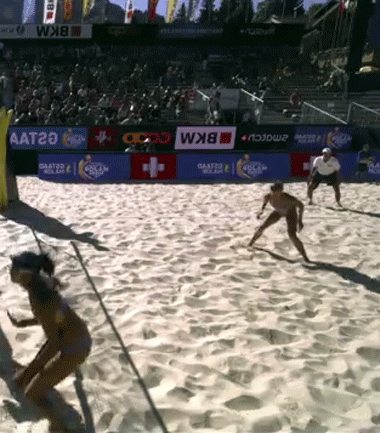 Indoor team volleyball gets an honorable mention when compared to beach volleyball. Rather than having six players to a team, beach volleyball features pairings that must rely on each other to cover an entire court. Add in the fact that the resistance of sandy surface makes for running, jumping, and diving for balls much for difficult to maneuver.
5. Trampoline
Who knew that a beloved childhood pastime was actually an Olympic sport? Trampoline competition gets rare media coverage, but when it is on, you don't want to miss it. It may be considered to be the Olympics' poor man gymnastics, but that doesn't take away the fact that it's just as fun to watch. If nothing else, it will give the average person belief that they too can win a gold medal just for jumping up and down on a trampoline.
6. Diving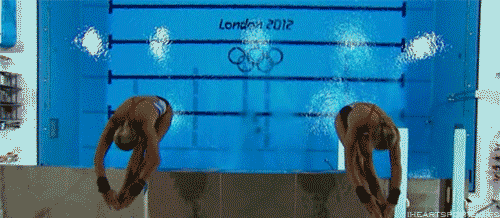 Diving is one of the most unique sports in the summer Olympics in that it takes only seconds to execute, but requires extensive training to perfect. Athletes may compete in either individual or synchronized events, where they are judged based on the following criteria: starting position, approach, height, flight, and entry into the water. Springboard and platform dives from various heights are among the featured events.
7. Handball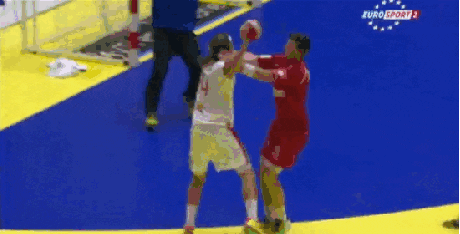 Handball is perhaps better known as the game many played in elementary school gym class, and not necessarily as an Olympic sport. However, handball has been featured in Olympic competition since the 1936 games in Berlin, where it was originally played on a field. It has been played as an indoor sport since the 1972 Munich Olympics.
8. Water Polo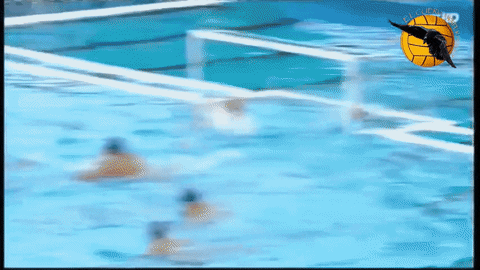 Water polo is basically handball played in a swimming pool. It may look a bit ridiculous upon first glance, but the strength and endurance needed to constantly tread water, swim around opponents, and throw the ball around to net a goal makes it quite an underrated Olympic sport.