With the apex of Hannah Montana-mania just a blip in the rearview mirror and Miley Cirus coming closer and closer to becoming Lady Gaga, the bigwigs at The Walt Disney Company have to be eager to find their newest cash-cow. After missing out Justin Bieber and One Direction, you know Disney is going to put everything its got into making finding the next Hannah Montana*. The teen pop scientists are hard at work in the Disney laboratory pruning the next pop star all the kids will be wailing to get tickets to, and have decided to pull out all the stops and send them on a (US / National) tour. In the recently announced Tween Stars Live Tour execs will get some ideas as to which of their stars has the potential to be THE NEXT BIG THING.
The Tween Stars Live Tour
"It's a tween dream come true!"
As the official press release says "Tween Stars Live Tour 2013 is a once in a lifetime opportunity for children of all ages to see their favorite TV actors up close and personal during two wild, wacky, surprise-filled hours of clean family fun." The tour kicks off in Detroit, MI on Saturday, July 27th, 2013.
Stars from what by all accounts are some very popular Disney shows, including Shake It Up, A.N.T. Farm, Austin & Ally, Wizards of Waverly Place, Victorious, Jessie, and Good Luck Charlie, will perform during the tour.
Disney's Tween Stars Live is a family-oriented tour is highly interactive and features "Totally Tween Trivia" as well as "secret behind the scenes scoops on the shows and backstage bloopers, [and] a chance to act out scenes on stage with the stars."
Of course in this day and age, one of the most important ingredients when creating a star is social media marketing, so Disney has created their very own Tween Start Live Twitter account and an accompanying hashtag . The tour is sponsored by VisitMyrtleBeach.com.
Chances are you'll be hearing an awful lot about at least one or two of these kids in the coming months and years, so as a primer I have the enviable task of providing YOU with the inside skinny.
In order of the favorites to be the next Hannah Montana, here are the contenders to be the next Disney stars:
Peyton List
Daniella Monet
Jennifer Stone
Calum Worthy
Davis Cleveland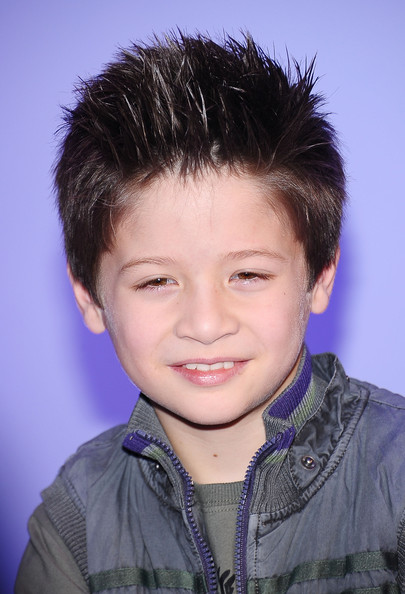 Adam Irigoyen
Allie Deberry
Raven Goodwin
So there you have it boys and girls, a sneak peek at the future Tween stars coming to an arena near you. If you wanna be able to say you say the next big thing before they were big, grab some tickets to Disney's Tween Stars Live Tour right away.
*Ticket Brokers can't wait 'till Disney finds the next Hannah either.